Vmax CV to TBI Instructions

V-max Megasquirt/Microsquirt setup Instructions here
YOU MUST INSTALL A IMPACT, ROLL OVER, OR BANK ANGLE SWITCH WHEN INSTALLING FUEL INJECTION!
1. Remove stock CV covers, springs and slides. Store these carefully as you might want to go back to a stock configuration someday if you sell the bike. Be careful not to lose the little o-ring at the bottom of the stock CV housing, as you will use this.
Fig. 1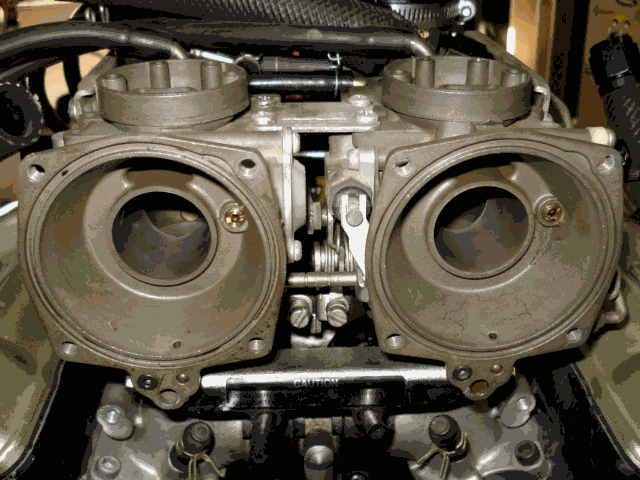 Fig.1
2. Install the small o-rings onto injector housings and lubricate with a little grease then slide these into the bores. Fig. 2 Make sure deflector is pointed down. Fig. 3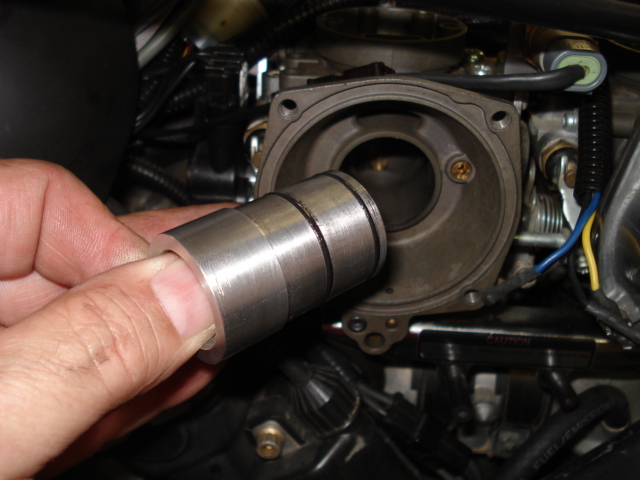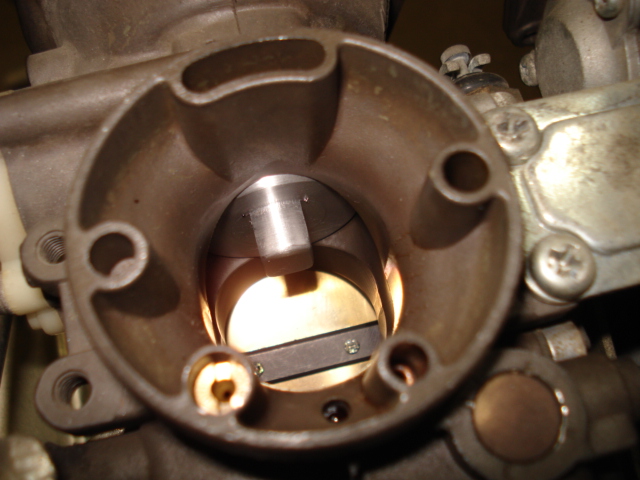 Fig.2 Fig. 3
3. Install a large o-ring in groove and install injector plate using the new stainless allen screws. Fig. 4 and Fig. 5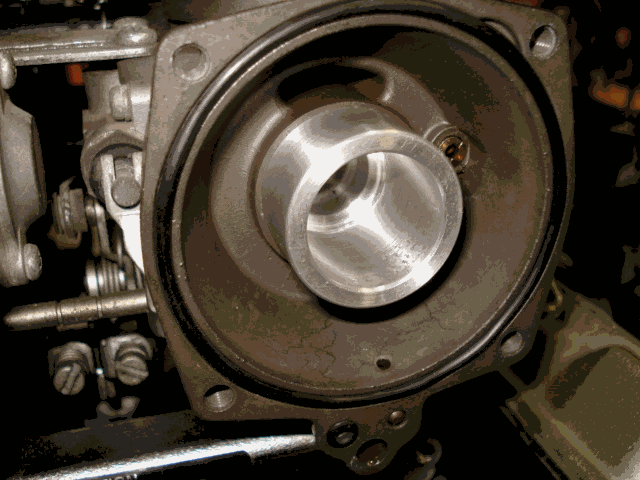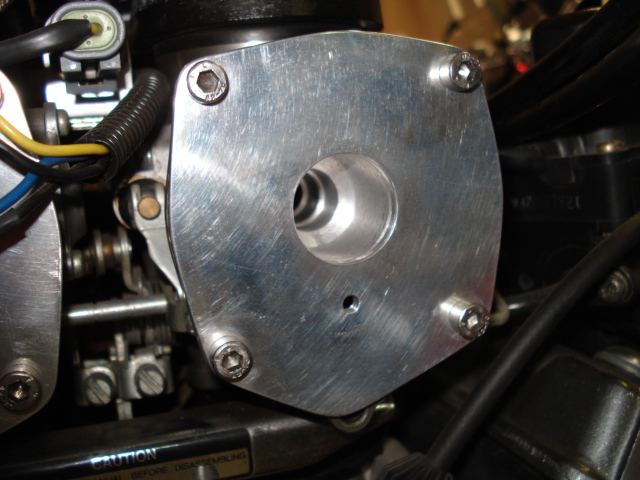 Fig. 4 Fig. 5
4. Lube the inner o-ring of the injector and install the injector through plate and into injector housing. Make sure that the wiring connector points in the correct direction. If you turn the injector after installation make sure the injector deflector is still pointing down as it may turn when you rotate the injector. Now install hold down clip. (Caution do not over tighten, just snug is fine. If you strip it out you will have to retap to a #10 screw, no big deal, but why do it.) Fig. 6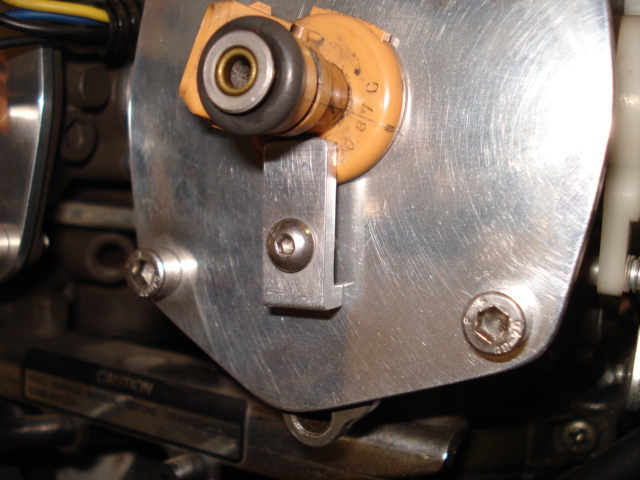 Fig.6
5. Wiring connection. When wiring the injectors you will only use the wiring terminals when you purchase your wiring connectors. Crimp on your terminals then use heat shrink over them. There is not enough room for the plastic housings that come with the connectors. The terminals fit very tightly, I have never had one come loose. Fig. 7



Fig. 7
6. After you have your fuel system figured out and some type of 1/8" NPT fitting installed in your fuel rail, lube the outer o-ring and install the fuel rail onto the end of your injector. Fig. 8, Fig. 9 and Fig. 10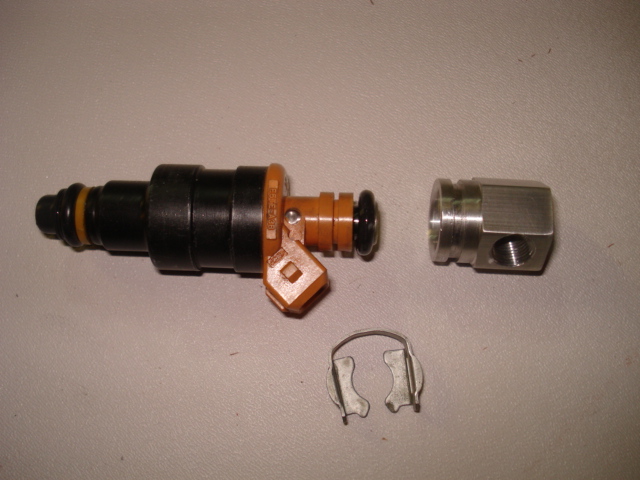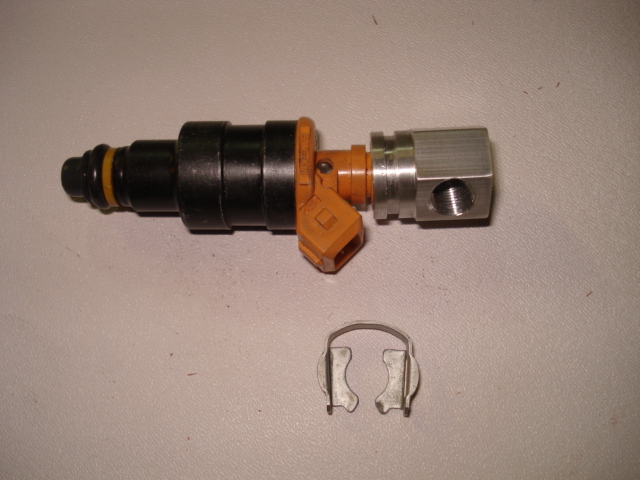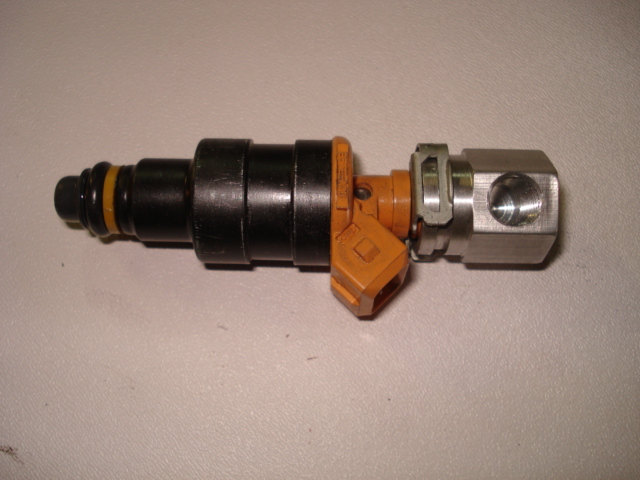 Fig. 8 Fig. 9 Fig. 10
Any questions please feel free to email me. Jack@roadstercycle.com or 310.766.5222 Evenings Pacific time.
Copyright Jack Fleming 2009-2013