CHECK OUT THE ROADSTERCYCLE HOMEPAGE
'34 Roadstercycle®
3 Wheels - 4 Cylinders
The '34 Roadstercycle® uses a Fuel injected Yamaha V-Max engine. It has four separate pod type air filters sitting on top
of stock V-max CV carbs modified into fuel injected throttle bodies. With a Nascar style exhaust the '34 is an awesome machine,
the wildest Roadstercycle we've ever built. Tons of power, great cornering, and just a blast to ride. The V-boost on these
engines is out of sight, it's like a turbo charger coming on at 6000 RPM. I absolutely love this engine/chassis combo. This setup
sounds like a 350 Chevy with the Nascar exhaust. You hear all 4 cylinders exiting out of both exhaust pipes. It really gives it a sound
all it's own. It's not just a trike, It's a ROADSTERCYCLE!


'32 Roadstercycle '34 Roadstercycle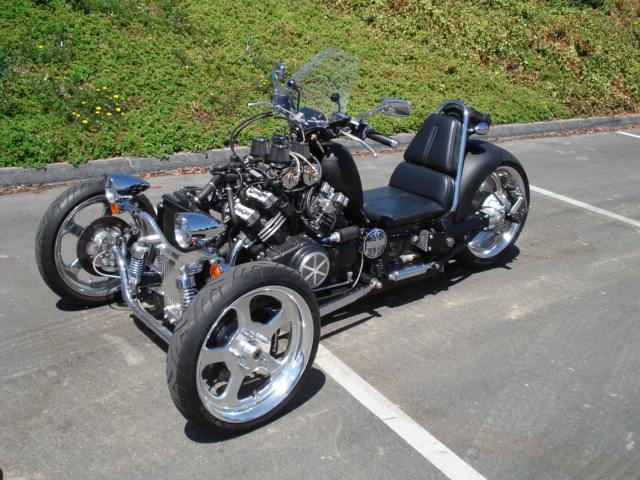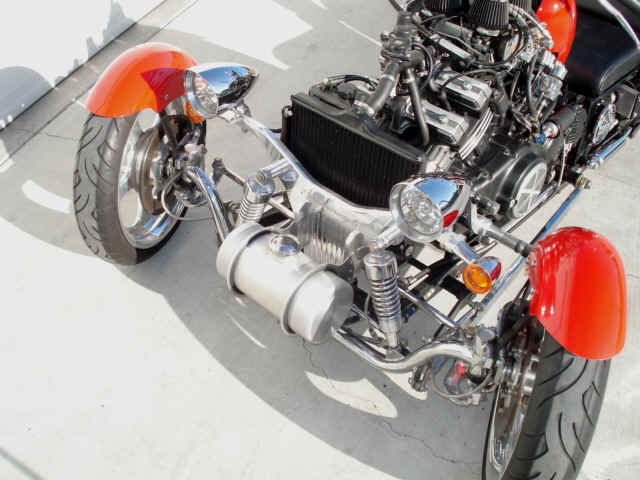 Below is the Throttle body conversion kit installed on the '34 Roadstercycle. The V-boost is still fully operational. What a difference
in starting and tunable performance. You can program the Megasquirt ECU for fuel economy, street/strip or whatever you desire.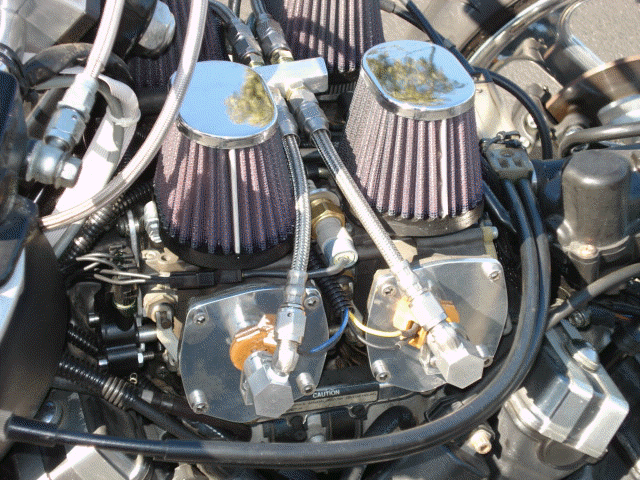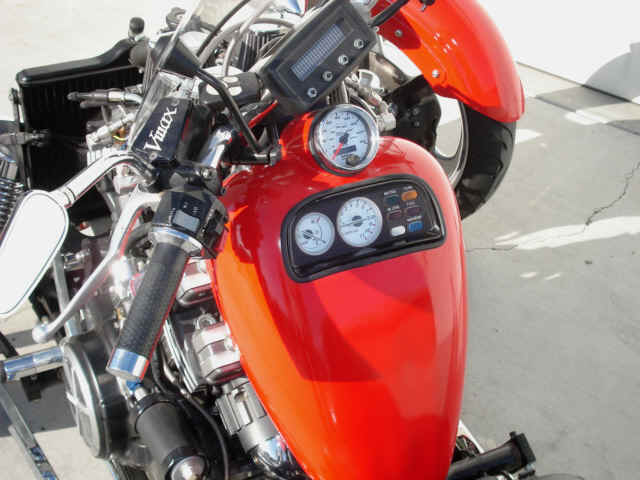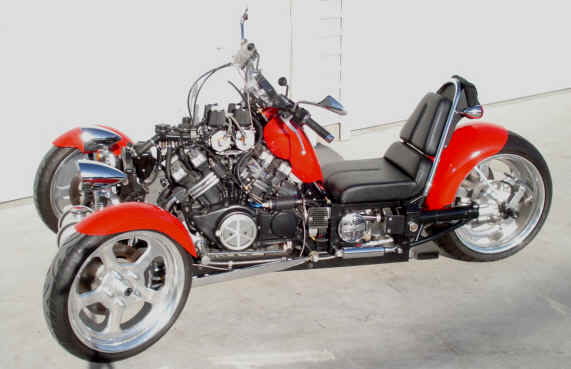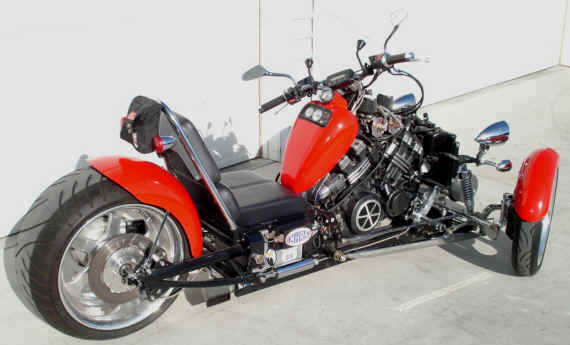 Copyright 1996-2013 Fleming Engineering